5 Top Affordable Smartphones in 2023
The year 2023 is gradually ending, and we have seen the release of amazing smartphones from top brands such as Samsung, Tecno etc. Well, as the year comes to an end, we want to highlight some of the best affordable smartphones you can get before the year runs out. 
We will be considering the best brands, the features that are sought after by customers, brand upgrades and customer feedback on these smartphones. Let's look at the best smartphones from Samsung, Tecno, Infinix, Oppo and Vivo. After reading through this article, you will surely find one that meets your specifications. 
Now let's take a look at some of the best smartphones for 2023 at an affordable budget: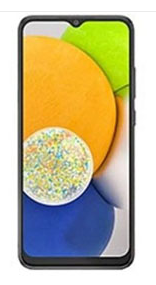 The Samsung brand has one of the best smartphone products you can find in the market. Although the Samsung smartphones are high-end products, the Samsung Galaxy A03 is one of the best Samsung smartphones you can get at an affordable price. Do not look down at the Samsung Galaxy A03 because of the price for it has amazing features that will ensure you have the best smartphone experience like any other Samsung product. 
With Internal memory ranging from 32GB 3GB RAM, 32GB 4GB RAM, 64GB 4GB RAM, and 128GB 4GB RAM, the phone runs smoothly. Also like Samsung, the camera quality of the phone will always be amazing MAIN CAMERA Dual 48 MP, f/1.8, (wide), AF. You can also enjoy maximum usage of the phone with its improved battery capacity of 5000 mAh. 
Learn more and place your order for the Samsung Galaxy A03 clicking here
If there is any smartphone brand that has made lots of improvements in its features, it is the Tecno smartphone. Tecno has released amazing smartphones in 2023 that are competing with the top brands. However, they have one of the best affordable smartphones since they initially launched as an affordable smartphone brand. 
The Tecno Pop 5 Go is one of the best affordable smartphones you can find on the market. It has one of the lowest prices you can find on this list but has some amazing features to make your smartphone experience an enjoyable one. With its 16GB ROM + 1GB RAM, you have adequate space for your entertainment and everyday usage. The Face Unlock & Fingerprint Sensor is one of the unique features of the Tecno Pop 5 Go that you will mostly find with a high-end smartphone. Now you can do more with its 4000mAh Big Battery capacity, which keeps your smartphone powered all day. 
Learn more and place an order clicking here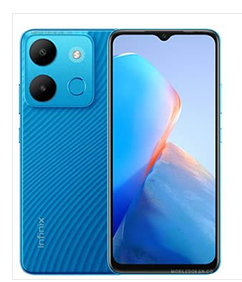 The Infinix smartphone brand is a relatively popular brand and they have been producing moderate-budget smartphones. They have been actively competitive in the smartphone market and have released the Infinix smartphone with great features in the year 2023. The Infinix Smart 7 HD is an amazing smartphone given its low and affordable price. It comes with a high storage capacity of 64GB ROM Up to 4GB RAM so you can do more without experiencing lag on your smartphone. The Inifinix has been known for its beautiful design that is amazingly attractive and now comes with a powerful batter capacity of 5000mAh Big.
Learn more about the Infinix Smart 7 HD here 
Oppo released some amazing and high-end smartphones this year but one of the most affordable ones is the Oppo A17k. The smartphone is stylish and strong with a high battery capacity of 5000 mAh. Get a fast experience with no lag time when you use the Oppo A17k with a memory capacity of Internal 64GB and 3GB RAM. Let's not forget its camera and video quality of Single 8 MP, f/2.0, (wide), AF, Features LED flash, panorama, Video 1080p@30fps, and you can save your memory in high-quality image and video quality. 
Learn more and make an order here
Itel has been known as an affordable smartphone brand for a long time. Recently, the brand has made a lot of improvements in the quality and features available on their smartphones. And with these upgrades, they have become really popular among smartphone users. The Itel A58 is one of the least-priced smartphones on this list, with an improved battery capacity of 4000 mAh that makes Itel phones last longer with high-level usage. 
This is the perfect smartphone for those on a budget for the year 2023. However, if you want to use your smartphone more, you should consider one of the smartphones listed above. 
Learn more and place an order here