Description
Nokia 3310 The icon is back  A modern classic reimagined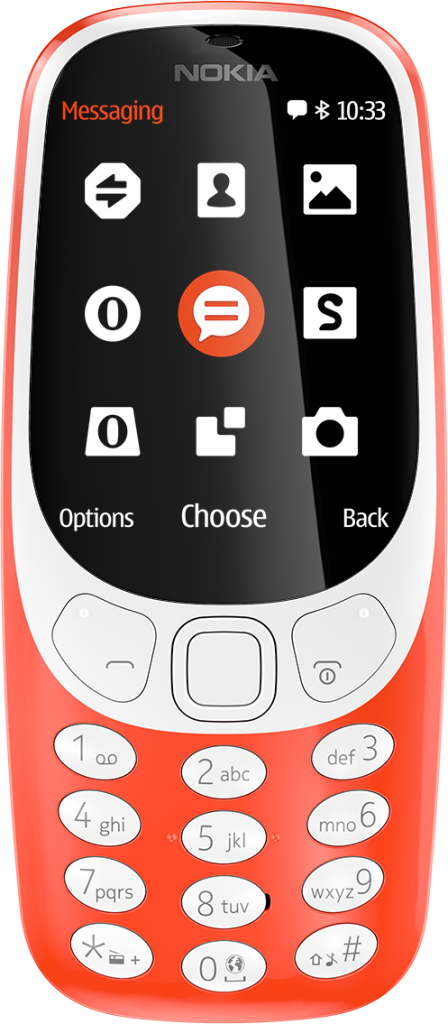 Iconic rounded form, updated The new Nokia 3310 takes the iconic silhouette of the traditional model and re-imagines it for 2017. The custom designed user interface brings a fresh look to a classic, whilst the 2.4" polarized and curved screen window makes for better readability in sunlight. Boundless battery Remember when you could leave the house without a charger? Well, with the new Nokia 3310, you can. It comes with a long-lasting battery, so you can talk all day, or leave the phone on standby for up to a month. When needed, a Micro-USB port makes charging simple. Snake around! Play the legendary Snake. It's back with a little update that makes it even more fun to play on the color screen. Do you still remember your high score? Think you can beat it?
Inherent color Four great shades to choose from
Nokia 3310 is made to fit your style. It comes in four distinct colors: Warm Red and Yellow, both with a gloss finish, and Dark Blue and Grey both with a matte finish. What's best, the color runs through the material, so it looks better for longer.