Be Among The First To Get The Apple iPhone 15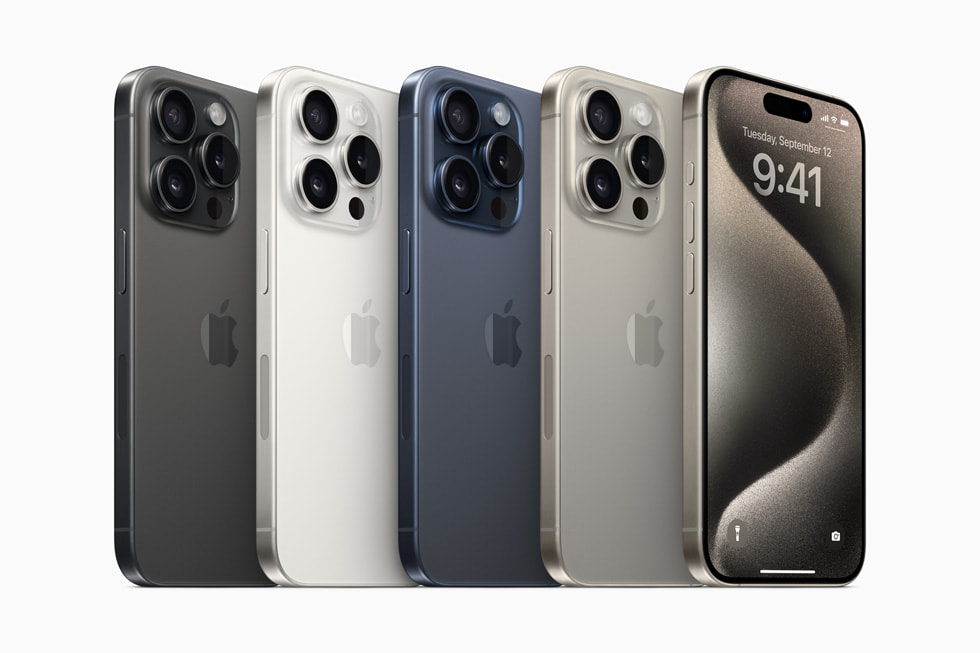 What Makes the iPhone 15 Pro and iPhone 15 Pro Max Special
Apple has outdone itself once again, just when you think that they can't come with unique upgrade, they have launched the iPhone 15 Pro and Pro Max with amazingly unique features. The latest is an upgrade from the iPhone 15 plus and other iPhone 15 series, and trust me, as a reviewer, you are getting the best for your money.
Many Apple users are eager for the new upgrades, but Apple critics are waiting to see what will be special from the previous iPhone series. Well, there are lots of new tricks and features that make this Smartphone really special.
Camera Upgrades
With the iPhone 15 pro and iPhone 15 Pro Max, you are getting up to 7 camera lenses in one. Just think what you can do with this amazing camera power. The world is in your hands creating amazing contents with quality capture. The main camera has a 48MP sensor that can switch between three focal lengths, and also supports ProRes video recording directly to an external drive. And enjoy 5x zoom power with the strength of the camera.
New Action Button
Apple has now ditched the old Mute Switch button for a new action button with more flexibility. Right now you can do more with the action button such as launching your favorite app, snap selfie, record voice and run shortcuts.  You can customize the action button to do more and what you want to do.
Lightest and Sleekest
The iPhone 15 Pro and Pro Max is the lightest of all the iPhone series, thanks to its new titanium body. It has a slim display border that makes it sleek and clean on the surface. The body is more durable and protective than the previous series.
USB Type C
All the iPhone 15 series uses the USB-c but with the iPhone 15 Pro and Pro Max, you get faster USB 3 connection. Now you can transfer data up to 10Gbps, and you can ditch carrying an extra lightning cable while on the move.
Fill The Form Below To Pre-Order iPhone 15 Pro and Pro Max