Description
Unlock new levels of work and play with S Pen
Unleash your creativity and never miss a note with S Pen. It's ready to help you draw your next masterpiece (or doodle), jot your meeting notes, edit your family photos and more. It even converts your handwritten notes to text, so all your spontaneous ideas can easily be copy-and-pasted. Plus, S Pen attaches magnetically right to your tablet so it's always ready to go.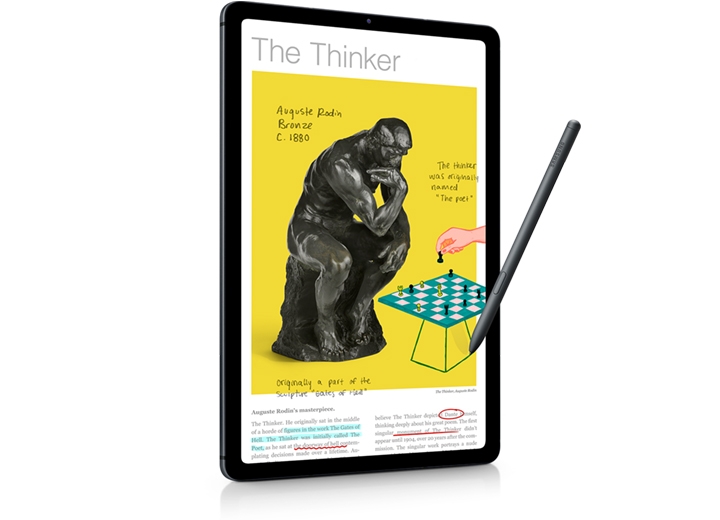 Stunning streaming. Thrilling gaming.
The shows and games you love look epic with Galaxy Tab S6 Lite. Never miss a second of the action, thanks to our latest processor, and see every detail with a crystal-clear screen. Dolby Atmos surround sound draws you into the experience and keeps you immersed in what you love.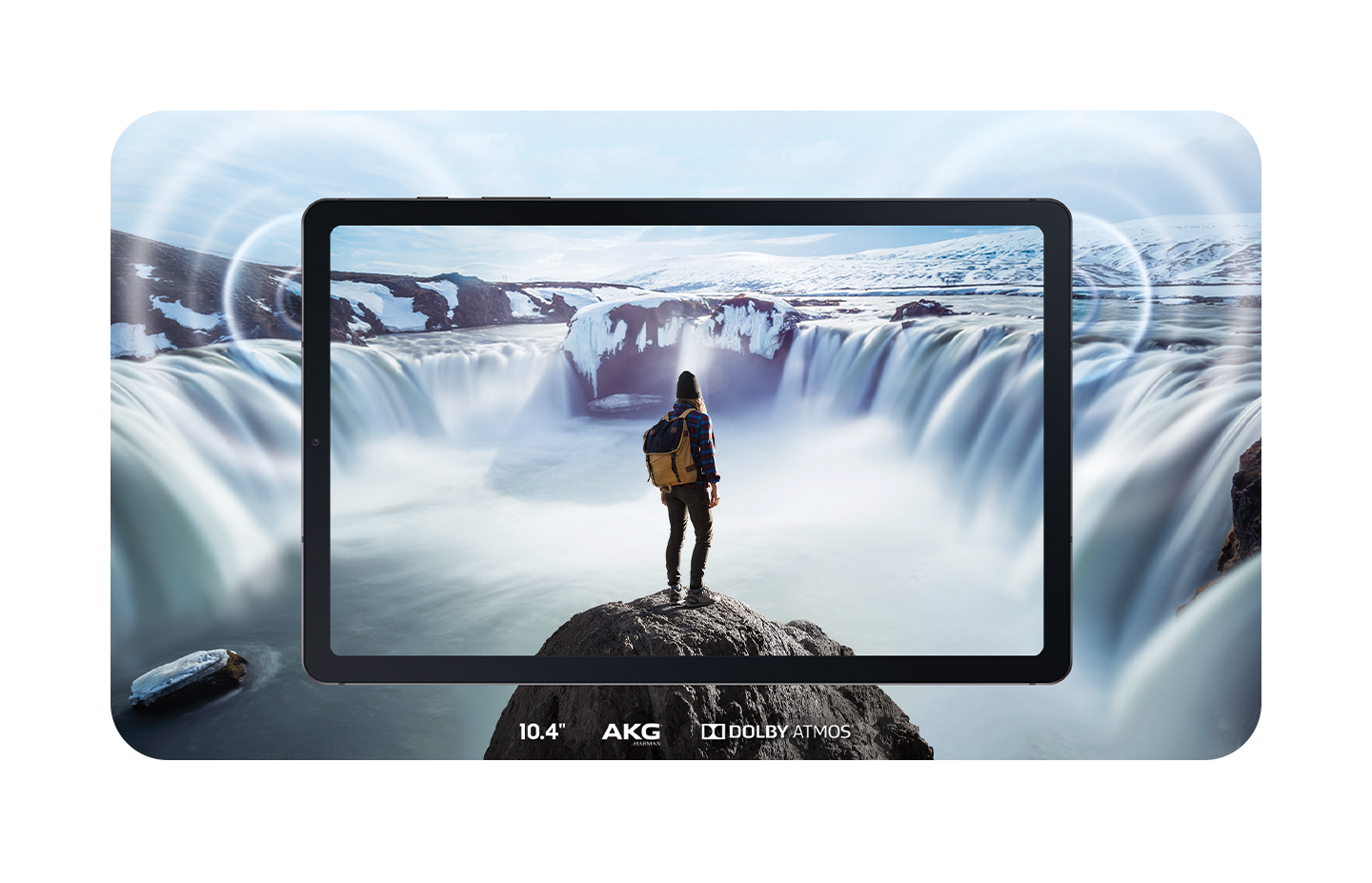 Work or play, this battery lasts
Go ahead: Crush your favorite shows for hours, and then head to work for a full day of meetings. This battery will keep up —going up to 15 hours¹ on a single charge. And if you do need to recharge, get back to where you left off quickly with an optional fast charger.
1Based on video playback. Battery power consumption depends on usage patterns. Results may vary.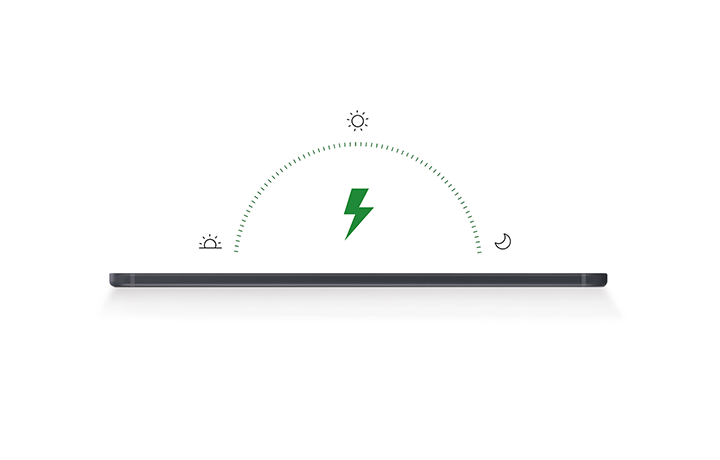 The slim and lightweight build slips right into your bag, making it easy to take everywhere. Make the sleek, stylish frame all your own and choose from distinctive, expressive colors to show the world your personality and style.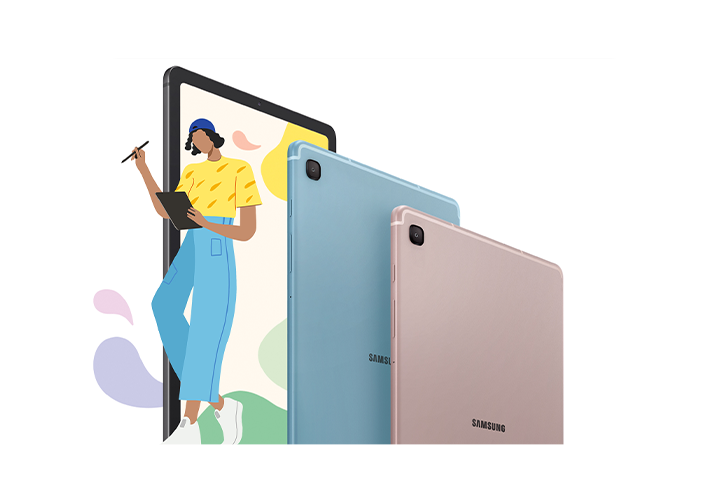 Connectivity meets productivity
Level up your 9-to-5 and your passion projects with enhanced Samsung UI connectivity. This innovative system lets you customize your user experience across multiple Galaxy devices. For instance, capture your idea on whatever device is most handy (like your phone) and send it to another device (like your tablet) with a tap. Looking for ways to do even more? Samsung DeX lets you open multiple windows and control them all through an innovative taskbar.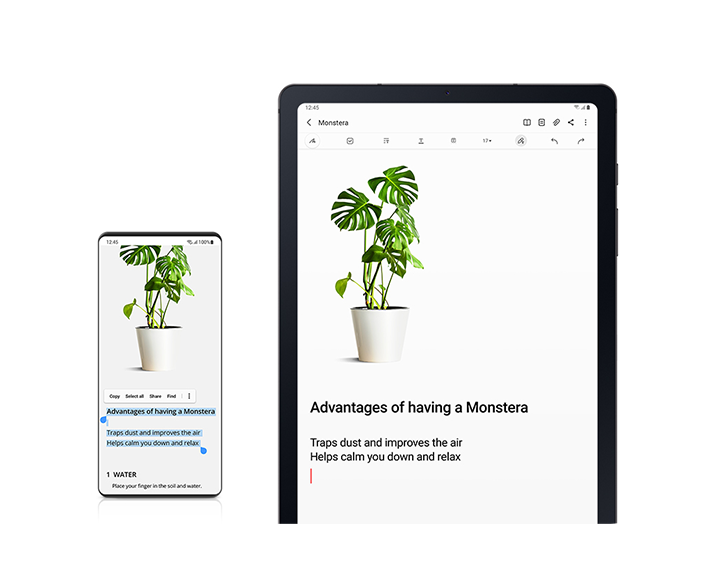 Get more done each day by turning your Galaxy devices into an expanded desktop workstation. Send multiple windows to the devices of your choice and control them from your Galaxy Tab S6 Lite like a boss. You can even pair up with a mouse and keyboard for a portable workstation that's always ready for you, whether you're grinding the gears or connecting with friends.²
2DeX will be available on R OS or above.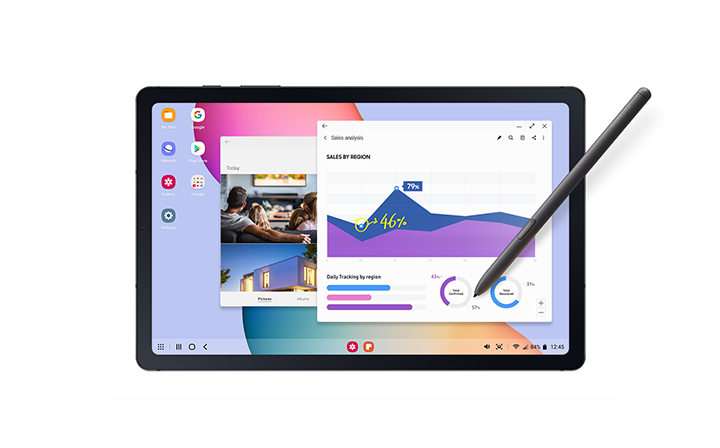 Interact with the world through the Galaxy Tab S6 Lite. The 8MP rear camera is equipped with autofocus —ideal for recording, capturing and sharing everything. Video chat with friends and family on the 5MP front-facing camera.
2DeX will be available on R OS or above.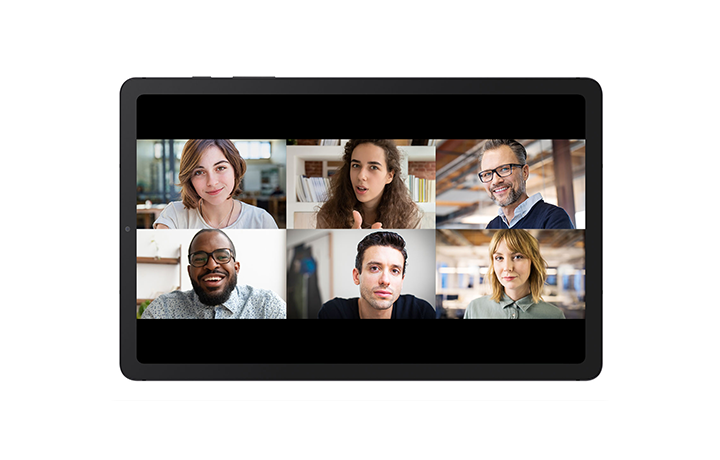 With the Samsung Smart View app, you won't miss a moment. Send content from your tablet to a nearby Samsung TV³ to enjoy on the big screen. If you have to step away, take the action with you and continue watching what you were enjoying on TV from your tablet as you move around.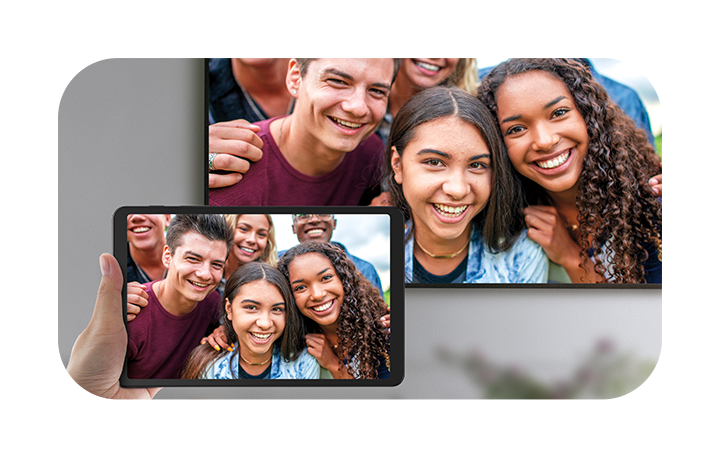 The front camera recognizes your face to unlock your tablet, just for you.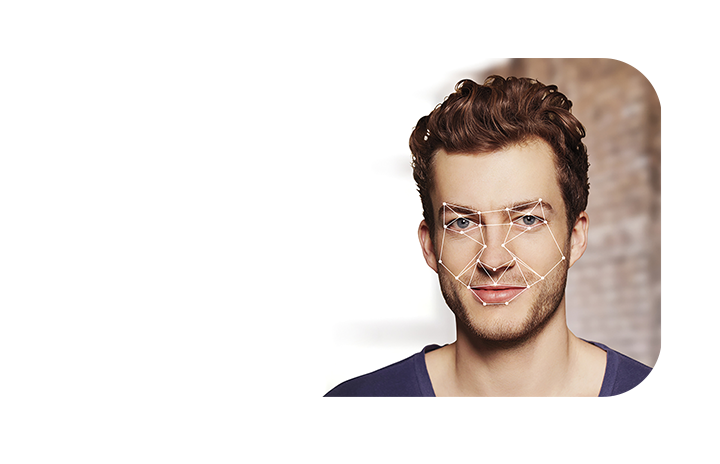 Store all of your content with built-in 64GB / 128GB internal memory. Expand your storage space anytime up to 1TB with a microSD card.⁴
4Sold separately. Portion of internal memory occupied by existing content.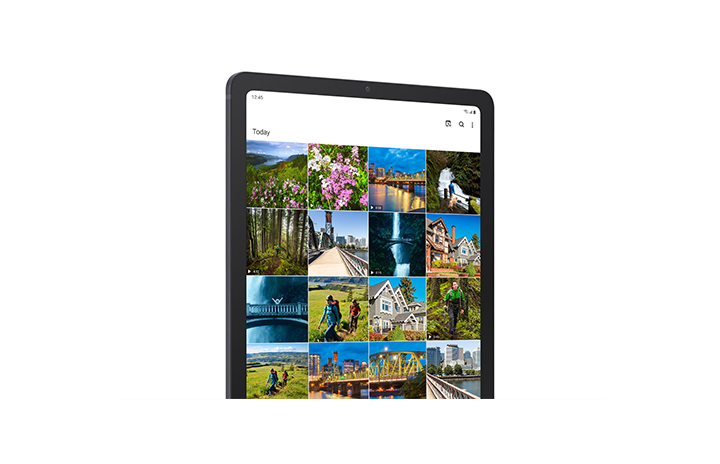 Your tablet screen works for you, even when it's charging. Choose between different board functions to show your weekly calendar or the weather on your lock screen. Leave the tablet in the kitchen and put a personalized message on display, or control your music without having to navigate through the actual streaming app.