Description
More magical than ever.
Now with more talk time and a new wireless charging case, AirPods deliver an unparalleled wireless headphone experience. Simply take them out and they're ready to use with all your devices. Put them in your ears and they connect immediately, immersing you in rich, high-quality sound. Just like magic.
Wireless to the fullest.
After a simple one-tap setup, AirPods are automatically on and always connected.1 Using them is just as easy. They sense when they're in your ears and pause when you take them out. And the AirPods experience is just as amazing whether you're using them with your iPhone, iPad, or Mac.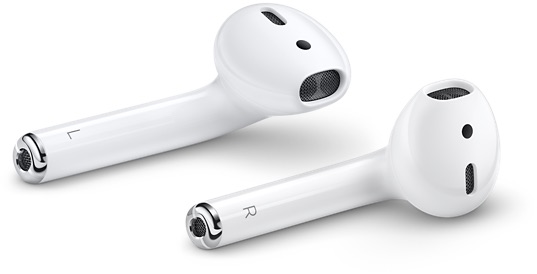 Lay it down, charge it up.
With the new Wireless Charging Case, charging is as simple as placing the AirPods case on a Qi-certified charging mat. That's it. The LED indicator on the front of the case lets you know that your AirPods are charging. And when you're away from a charging mat, you can use the Lightning port to charge.